Our Governors
Our School Governors are all unpaid volunteers. They act as directors of Woodford Green Preparatory School Limited as well as being trustees of that charity. The charity is a company limited by guarantee and the Governors act as its members.
The Governors as the governing body of the School have responsibility for overseeing the management and running of the School. Their role is a strategic one and they do not get involved in the day to day operations of the School. They provide support and challenge for the School. They are able to do this across all aspects of School management as between them they have a wide range of skills and experience.
As well as meeting regularly as a full board the Governors carry out their supervision in separate committees to cover:
(a) Appointments
(b) Curriculum and Safeguarding;
(c) Finance and General Purposes;
(d) Risk Management; and
(f) reviewing School policies as specialist groups.
The Governors work closely with the senior management team, are regularly in School and briefed on what is happening, and offer support to the management team whilst also carrying out regular reviews and inspections and ongoing general supervision.
Chair: Mrs Gillian Haddon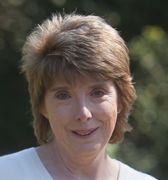 Mrs Gillian Haddon - Chair of Board of Governors
Gillian was appointed to the Governing Body in May 2020 and took over as Chair of the Board in April 2021. She chairs the Appointments Committee and is also a member of the Curriculum & Safeguarding Committee.
Gillian is a retired Headteacher who has worked in both the maintained and independent sectors for over thirty years.
Her experience covers Early Years, Primary and Secondary school settings and she has lived and served in the area all of her life. Her two grown up sons attended local prep schools before joining Chigwell School at the age of 11.
Mr Chris Barratt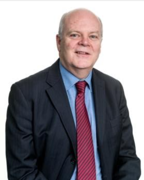 Chris Barratt BA (Hons)
Chris worked in the financial services industry for over 35 years in a wide range of roles from investment management for private clients through to the provision of credit to commercial banking customers. Latterly he worked in senior management roles covering compliance, risk management & governance oversight with over 15 years experience.
Chris & his family have lived in Woodford Green for over 40 years and both of his children are Old Reds and, subsequently, Old Chigwellians.
Chris is a member of the Finance and General Purposes Committee and the Project R.eD Steering Committee.
Mrs Claire Bentley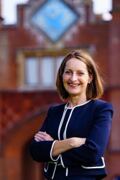 Claire Bentley
Claire has been teaching in prep schools for over 20 years in the UK and overseas. She has a Masters in Educational Leadership and is also undertaking a qualification in Executive Coaching. Claire has been a Head of Department, Housemistress, Deputy Head and was appointed as Head of Culford Prep School in 2019. She is currently Interim Head at Culford School, an HMC 1-18 school in Suffolk. Claire is an ISI inspector and has extensive experience in curriculum development and safeguarding.
Mrs Rikki Chahal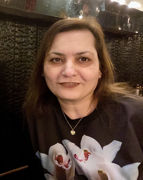 Rikki Chahal currently works as Programme Manager at the Scouts, where she is managing the piloting an Early Years provision and the delivery of a digital programme planning tool. Rikki has previously worked in HR and management software roles in banking and IT. She currently serves on the North Essex bench as a JP on the adult panel, the youth bench and the Crown Court appeals panel. Rikki's sons both attended WGPS and then moved to Chigwell School. Rikki's eldest son was head boy at WGPS and her younger son was Sports captain for his house. She is a member of the Risk Management Committee.
Mr Peter Kempe (Deputy Chairman)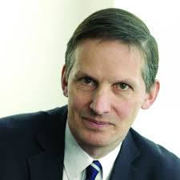 Peter Kempe MA (Cantab) - Deputy Chairman

Peter is an Old Chigwellian and studied law at Pembroke College, Cambridge and Christleton College of Law. He worked as a corporate finance solicitor at a major London law firm for 30 years (specialising in the automotive, insurance and publishing sectors) and since retiring as a partner remains a consultant to the firm. Peter's three sons were all at the Red School. Peter is chairman of the Finance and General Purposes Committee and a member of the Appointments Committee.
Mrs Lindsey Kennedy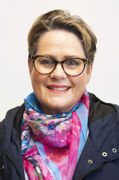 Lindsey Kennedy is a recently retired primary School Secretary, having lived throughout her life, and having been educated, in Woodford. She is a parent of two former WGPS pupils, and her son was Head Boy before going on to Chigwell School where he also became Head Boy; her daughter went on to Braeside and Forest School.
Appointed to the Board in November 2019, Lindsey is a member of the Curriculum and Safeguarding Committee and serves as the Early Years Governor.
Mr Chris Parkinson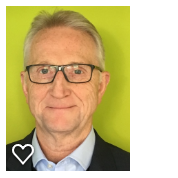 Chris is a Chartered Surveyor (former FRICS) and retired in 2016 from a career in commercial property, principally advising financial institutions and property developers. His wife was a WGPS pupil in the 1960s, as was his daughter in the 1990s. He is a Member of the Finance & General Purposes Committee and chairs the Steering Committee for the proposed 'Project R.Ed' redevelopment.
Mrs Jo Peddy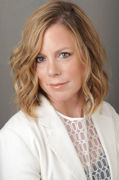 Jo Peddy holds a BSc in Business and Management Studies and has worked as a buyer for a major UK retailer. All three of her children have attended WGPS, with the youngest leaving in 2020, and she was formerly the Chair of the PTA.
Currently she is a general committee member of Woodford Wells Club and takes an active role in child safeguarding within the club. Jo was appointed as a Governor in June 2020 and will serve on the Curriculum and Safeguarding Committee.
Mr Joe Preston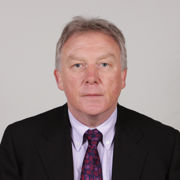 Joseph (Joe) Preston is a former British diplomat with the Foreign, Commonwealth & Development Office (FCDO). His career spanned over forty years in London and overseas with six international postings including Bangladesh, Nepal, Cyprus, Pakistan and the Western Balkans. He returned to London from Kosovo in late 2014 to lead work on various issues before heading up a new cyber diplomacy team until his retirement from the FCDO in 2021. Joe is a long term Woodford Green resident, where he has maintained a house throughout his travels, and now enjoys spending time at Bancrofts Rugby Club, Chigwell Golf Club and with the East London Running Club.
Mrs Anne Quaife-O'Donnell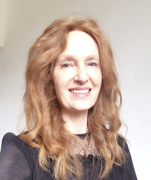 Anne Quaife-O'Donnell - St Martin's School of Art, BA Goldsmith's College, University of London.
Anne is a Fragrance Foundation Certified Fragrance Sommelier, formerly at Penhaligon's, Perfumers 1870, Puig Group. She has been a director of Quaife Music Publishing Ltd since 1993 and is a former Director of Music at The Parish Church of St Edmund of Canterbury, Loughton. Anne is a former Head Girl of WGPS and was appointed Governor in 2004. She serves as a member of the Finance & General Purposes Committee, the Alumni Governor, the GDPR Link Governor and as a member of the Campaign Policy Group.
Mr Pummy Seehra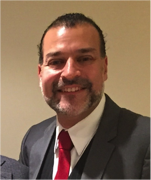 Pummy Seehra BSc (Hons)
Pummy is a marketing professional with over 25 years' experience in the healthcare sector.
Having worked for a number of international pharmaceutical companies earlier in his career, he created his own medical communications agency and marketing consultancy in 2011. He is the Managing Director of XLR8 Health Ltd, working with numerous thought leaders around the world and international pharmaceutical companies to deliver education to healthcare professionals in numerous formats.
Pummy is a Parent Governor and a member of the Finance & General Purposes Committee.
Mrs Lydia Shamrakov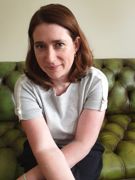 Lydia has over twenty years experience in the financial services industry where she held a range of roles in risk management. Over the last 8 years her focus has been on managing global risk management transformation programs delivering strategic development and regulatory compliance. Lydia graduated with BSc (Maths)/BComm(Finance) from the University of New South Wales, Sydney, after which, following her move to London, she studied at Christ Church College, Oxford where she achieved a MSc degree in Mathematical Finance.
Lydia sits on the Risk Management Committee and is also responsible for coordinating the Policy review and oversight work for the Governing Body. Both of Lydia's children were pupils at WGPS.
Mr Mike Townsend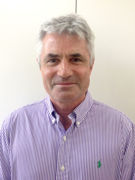 Mike is a retired telecommunications engineer (BT), and a former police officer with the City of London Police. His two adult children both attended WGPS when he was an active member of the PTA. Mike has served as a Governor since 2005 and chairs the Risk Management Committee. He is also a member of the School Health and Safety Committee, the Appointments Committee and the Project R.Ed Steering Committee.
Mrs Justine Venditti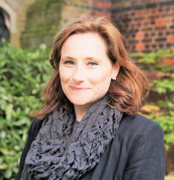 Justine Venditti BEng Hons, PGCE (Mathematics)
Justine has been a teacher for 20 years and is currently Senior Deputy Head at a leading independent school for girls. She graduated with a degree in Materials Engineering and teaches Maths.
Prior to joining her present school, Justine taught at a major local school where over 16 years she held various positions including Housemistress, Head of Middle School and Head of Girls' School. She has extensive experience in the areas of safeguarding and academics.
Justine's husband, and his family, all attended WGPS, as did her daughter and son.